Dr. Rashidi Leads AZ in National Study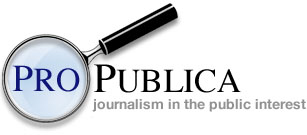 A ProPublica analysis of nearly 17,000 surgeons examined five years of Medicare records for eight common elective procedures. Among the findings for gallbladder removal, Scottsdale surgeon Babak Rashidi, MD had the lowest complication rate in the state of Arizona.
Learn More
Babak Rashidi, MD, FACS,
is a board certified surgeon who brings more than 30 years of surgical experience. He is committed to utilizing a minimally invasive approach whenever possible and is one of the area's leaders in using daVinci robotic surgery. Patients see Dr. Rashidi throughout the process from their initial appointment through post-op visits.
Learn More
We welcome new patients
Schedule your appointment by calling: 480.513.2727 and completing the new patient registration forms.
da Vinci® Surgical System
Dr. Rashidi is a leader in the use of the da Vinci® Surgical System which optimizes vision, precision and control resulting in a reduced risk of infection, faster recovery and better outcomes.
Learn More