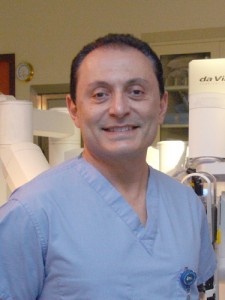 An accomplished surgeon with a special interest in surgical oncology, colorectal and hepatobiliary surgery, laparoscopic procedures and use of the da Vinci surgical system, Dr. Babak Rashidi is appreciated by patients for his ability to listen and educate.
He is a graduate of the medical school at the University of Milan, Italy. He then completed a general surgery residency at the University of Padua, Italy and a general surgery and surgical oncology fellowship at the University of California San Diego.
Dr. Rashidi is an active member of the American Association of Cancer Research, the Metastasis Research Society, and SAGES, the Society of American Gastrointestinal and Endoscopic Surgeons, and has received consecutive awards and recognition from The American College of Surgeons.
Fluent in English, Italian and Farsi, Dr. Rashidi has a passion for research and is certified by the Medical Board of Arizona and the Medical Board of California.
Download Curriculum Vitae